Why accept laws that are drafted elsewhere? - Susil Premajayantha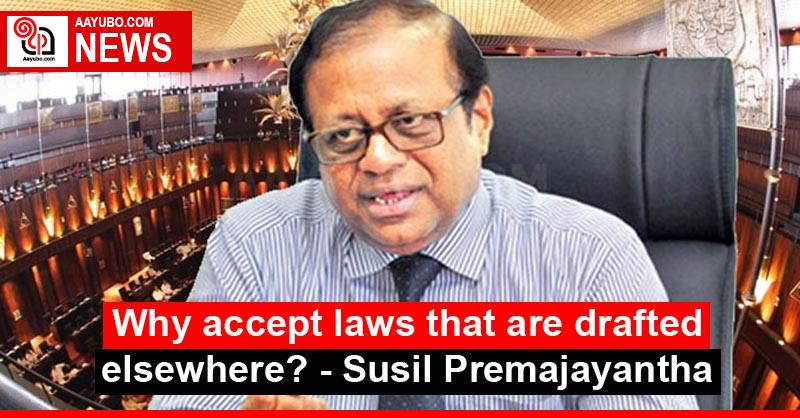 State Minister for Education Reforms Susil Premajayantha has questioned Parliament if it could accept laws that are being drafted elsewhere and as to why such laws should be accepted.
Stating that the laws are drafted elsewhere, he said it is later brought before the MPs urging them to extend support for the legislature in Parliament.
State Minister Premajayantha also claimed that MPs who know their subject and highlight matters get only 11 minutes to address Parliament, while certain MPs without knowledge about their subject get more than 15 minutes to speak.
232 Views