The law can be enforced against the perpetrators of the Easter attack through the Act of Parliament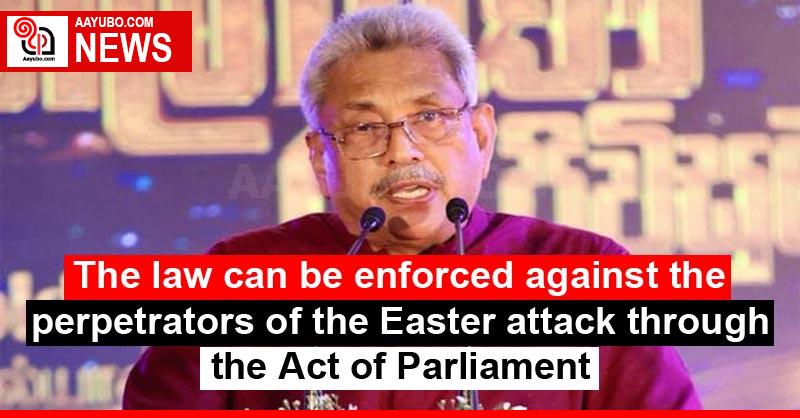 The relevant PCoI appointed by the former government has made recommendations that the then-administration, including the former President, Prime Minister and the Cabinet of Ministers should be held responsible for the attack, the President said further.
During the tenure of President Mahinda Rajapaksa from 2005 to 2010, a massive development took place in the country.
While stating that all these activities will continue, President Rajapaksa said that all the promised projects will be completed if there are no other lockdowns in the country in the future.
Back then, President Mahinda Rajapaksa made all the plans to build the Kinniya Bridge, the Highways Minister added.
204 Views