Tips for baby food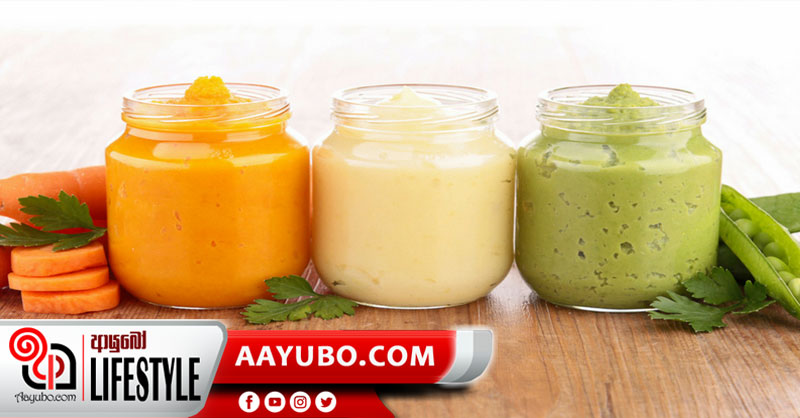 Getting proper infant feeding can lead to a healthy life as children reach adulthood. Proper nutrition is very important for children 1-5 years of age. A newly born baby receives supplements at six months of age. The nutritional needs of the 1-5 years-olds are different. It varies by gender, height, functional and genetic factors. It's better if moms can consider the following health tips before going to preparing food and feed for their babies.
Nothing is best than mom's milk
Though the early babies feel the warm, tasteful and affectionate of mother's milk for many years today this fortunate often limited to a few months. The percentage of babies who breastfeed until one month after birth is about 90%. Eighty- seven percent get breast milk for two to three months. By 4-5 months the percentage will be reduced to sixty-eight percent. Even if the mother goes to work, the milk can be delivered to the baby throughout the day. It can be kept at a normal temperature for six hours without a refrigerator. If the ambient temperature is high, the retention time is limited to four hours. The best way to keep breast milk fresh throughout the day is to keep breast milk in the fridge. The normal part of the fridge can be kept for about five days. But the container of milk should not be left in the refrigerator door. It is important to keep the jar inside the fridge and not to leave meat, eggs or unheated food nearby. If the freezer can keep for two weeks.
Baby has a tiny stomach
Babies have a small stomach. But our moms feel babies need to eat all the food that they have prepared for hours. It is useless. The most important thing is to have a small amount of nutritious food which adequate to the baby's tiny stomach.
Don't use salt and sugar before nine months
Doctors do not recommend the use of salt and sugar for the baby foods until they come their age nine months. Thus it is healthier to prepare their food without those tastes.
Give Several Meals
Just only three main meals are not sufficient for a baby since a baby feeds a small amount at once. Therefore it is very important to add two short meals addition to their main three meals per day.
Colorful and numerous flavors in a plate
Once the baby comes to the age which he can feed himself moms are in trouble. Because babies don't like regular foods and skip meals. Mothers need to be smart enough to face this problem. They can use very colorful nutritional food recipes.


More milk foods
Cheese, butter, curd, and yogurt can be used as additional foods for babies. Also, anchovy mixed vegetable soupy, fish soupy and eggs give balanced nutrition to the baby. It can be give-up the use of harmful food practices like addicted to chocolates, ice-cream when kids familiarizing with these tastes. With the use of captioned health tips for baby, foods will cause to build a healthy baby. Not only that, it will root to reduce non-communicable diseases like cancer, blood sugar and diabetics from the future generation.
- Dilki Shamani
Photo credits : Internet
300 Views