President instructs to complete construction of Kuringankeni Bridge within 9 months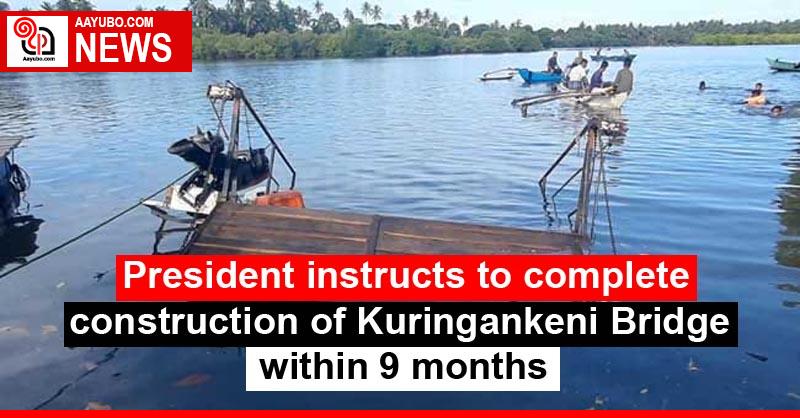 President Gotabaya Rajapaksa has given directives to complete the construction of the proposed bridge across the Kuringankerni lagoon within a period of 9 months.
Six persons including three schoolchildren died and 20 others were hospitalized after a passenger ferry capsized in the Kuringankerni lagoon in Kinniya at around 7.30 a.m. on November 23.
It was reported that the ferry service had been set up by the Kinniya Urban Council until the construction of the existing Kuringankerni Bridge is completed. He was placed under remand custody until December 09.
207 Views