President emphasizes that all public services will be decentralized at the district and divisional levels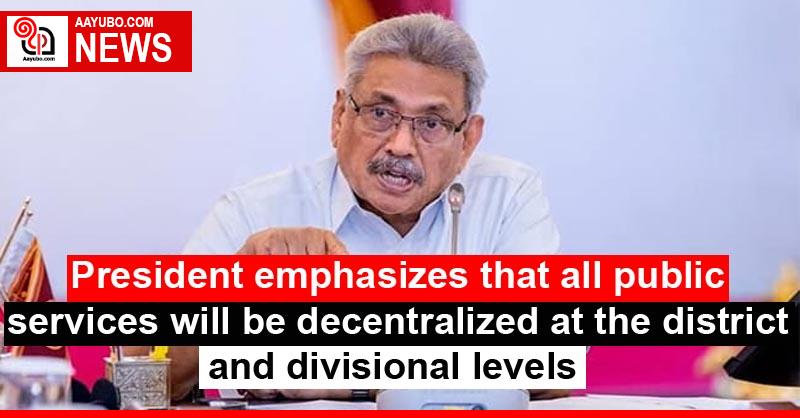 There is a timely need to decentralize all public services at the district and divisional levels similar to the work-from-home concept, President Gotabaya Rajapaksa says.

Department of Registration of Persons, Department of Immigration and Emigration, Department of Motor Traffic and other state institutions can be further decentralized at the district and divisional levels in order to provide their respective services more efficiently.

The President made these remarks at a discussion held at the President's House in Colombo, today (June 15) on agriculture, food security, introduction of new methods to make public services more efficient, decentralization of all public services at district and divisional levels and management of government expenditure.

Measures should be taken to identify government owned and uncultivated lands and hand them over to the youth who are interested in cultivation as early as possible. Governors, Secretary to the President, Secretaries to the Ministries of Public Administration and Agriculture, Provincial Secretaries and District Secretaries were also present at the discussion.
392 Views