India's great deal on the 13th Amendment continues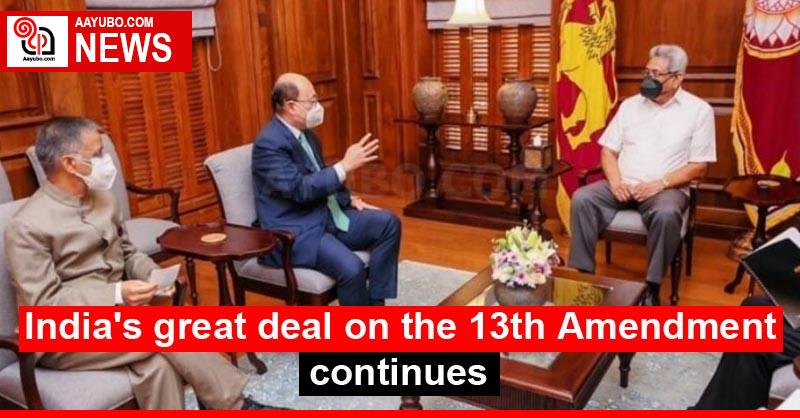 Indian Foreign Secretary Harsh V Shringla, who paid an official visit to Sri Lanka last week, reiterated the commitments made to the Government of Sri Lanka under the 13th Amendment to the Constitution.
In a heterogeneous society like India, the higher decentralization provisions that devolve legislative, executive and judicial powers geographically have worked well, with each local government being considered as a state with its own local government system.
India's interest in devolution is seen as one of the strategic solutions to build ethnic co-operation between the majority Sinhala and Tamil minorities in Sri Lanka. A balance between the opposing views of the two groups - the former seeks domination and the latter emphasizes equality, acceptance and coexistence.
It has been a difficult task for the governments that have come to power in Sri Lanka for 34 years and India has paid close attention to it since its inception.
224 Views