Fonseka says he will not accept any post under the current president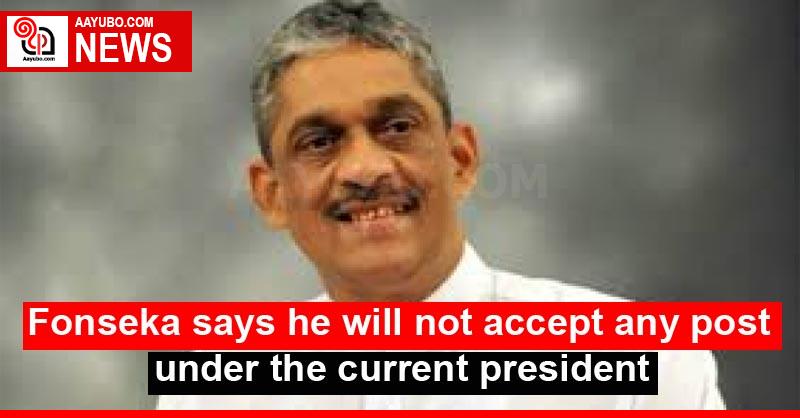 Field Marshal Sarath Fonseka has stated that he will not accept any post in a government headed by Gotabhaya Rajapaksa.

The Samagi Jana Balawewa (SJB) MP also condemns attempts to mislead the people through false propaganda.

MP Fonseka emphasized that he was not a partner in resolving the 'Rajapakse crisis' without a discussion with the Galle Face protesters.
237 Views