OPPO launches 'O FAN FEST'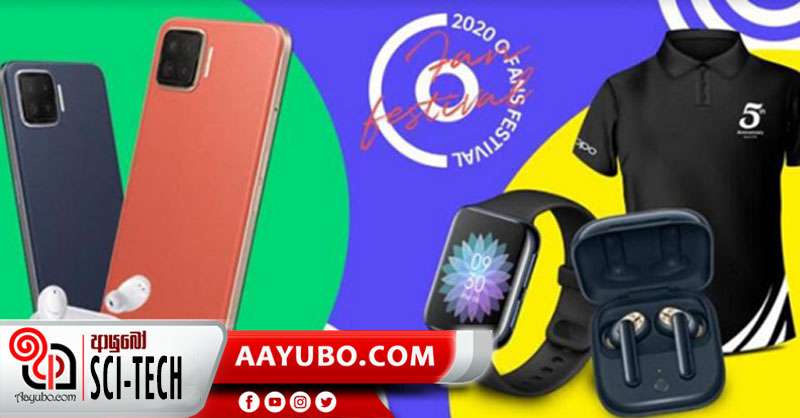 OPPO, the world's leading smartphone and device pioneer, has organized a special entertainment program called 'O FAN FEST' for this festive season.
This festival is organized to entertain Sri Lankans during these difficult times, the program offers exclusive discounts on a wide range of OPPO products throughout the month of December, in addition to entertainment events. In addition, many more offers are planned during the 'O FAN FEST'. OPPO, which has become a popular brand among the younger generation, is all set to reaffirm that reputation and brighten up the festival season with the participation of some of the most popular artists in Srilanka. Popular singer Umaria Sinhawansa and member of the 'Vasthi' YouTube channel Anushka Udana are scheduled to participate in this festival which is being held in a date close to Christmas. Both of these artists are very popular among the new generation who are extremely fond of social media as well.

Attendees at the "O FAN FEST" Festival will have the opportunity to win valuable prizes by answering questions or commenting or sharing the hashtag '# OFansFestival2020' on social media posts related to 'O FAN FEST'. The festival will be on telecast in OPPO's official social media channels, so anyone will be able to attend this seasonal festival from anywhere in the world.
by Kaushalya De Silva
Photo source : Internet
378 Views