UK says the human rights situation in Sri Lanka has deteriorated since early 2021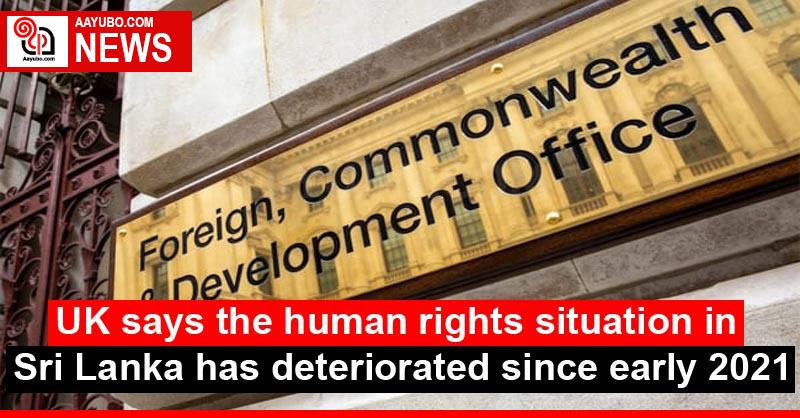 The human rights situation in Sri Lanka continued to deteriorate during the first half of 2021, the Foreign, Commonwealth and Development Office (FCDO) of the United Kingdom said in a statement.
The statement read: "The January 2021 report on Sri Lanka by the Office of the UN's High Commissioner for Human Rights (OHCHR) expressed deep concern over 'trends emerging over the past year, which represent clear early warning signs of a deteriorating human rights situation and a significantly heightened risk of future violations'.
The UN Human Rights Council (UNHRC) adopted resolution 46/1 in March, expressing serious concern about these trends, and stressing the importance of a comprehensive accountability process for all human rights violations and abuses committed in Sri Lanka."
The Sri Lankan government has proposed new regulations with powers to arrest and send individuals to rehabilitation centres to be 'deradicalised' with no judicial oversight or requirement for further process, the statement continued.
203 Views