PM Ranil says that he accepted the post of Prime Minister to provide solutions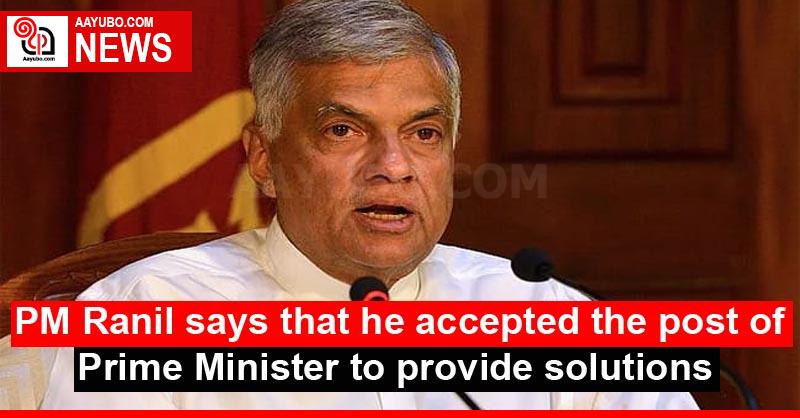 Newly-appointed Prime Minister Ranil Wickremesinghe says he accepted the President's invitation by choosing to deliver solutions over practising petty politics.

Speaking to the media following his swearing-in, PM Wickremesinghe stressed that the country's economy needs to be rescued and the people are living with great difficulty.

We need help from other nations and the IMF," he continued. The new prime minister also stressed that the rupee should be given it proper value and that the youth must once again feel like they have a future.
234 Views