At least 46 people have been killed in a bus crash in Bulgaria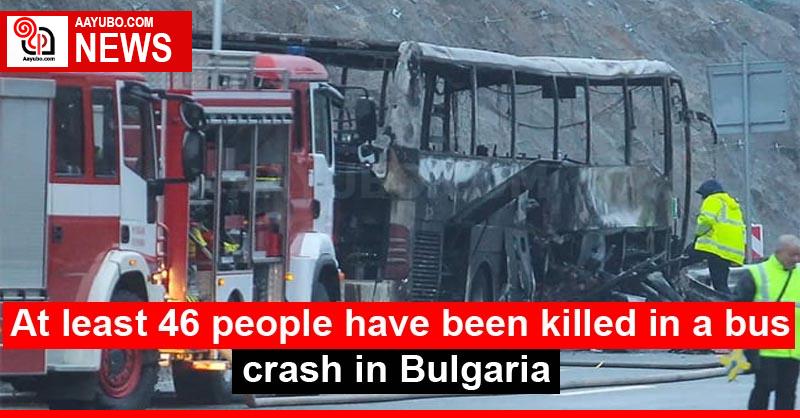 The bus was registered in North Macedonia and most of those on board were tourists returning from a trip to Istanbul in Turkey.
Macedonian Foreign Minister Bujar Osmani told reporters the coach party had been returning to the capital Skopje from a weekend holiday trip to Istanbul.
Macedonian reports said 27-year old Gazmend Ukali and Albina Beluli, 23, from the north-western town of Tetovo, had gone to Istanbul to celebrate Ukali's birthday.
Macedonian Prime Minister Zoran Zaev said he had spoken to one of the survivors, who told him that passengers were asleep when the sound of an explosion woke them.
210 Views