Are you embarrassed by not being able to smile?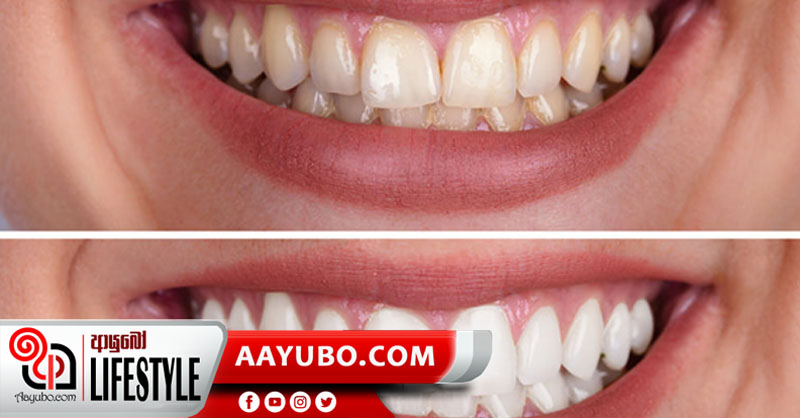 Smile is the most precious jewel in the whole world. There is nothing in this world as precious as a beautiful smile. The appearance of teeth and lips is also very important if a smile is to be beautiful, which increases one's preference.
Here we mean appearance is to cleanliness. If your teeth are discolored, the value of that smile may diminish no matter how much you smile. This could be because of the food you eat. However, we should be much more concerned about our oral health. We also need to be careful about whether we brush our teeth properly on a daily basis. So here is a natural way to whiten discolored teeth. Once starting to use this you will be able to impress those who see your smile.This is about an Ayurvedic hand remedy that is many years old which we bring to you again instead of using artificial toothpaste.

All it takes is, Two tablespoons of saffron powder, A tablespoon of coconut oil and a little bit of peppermint oil How to make this ayurvedic toothpaste, Put coconut oil and turmeric in a bowl and mix well. Then add a little peppermint oil to this mixture and mix well again. Peppermint is used to add a mint flavor. This is not really necessary. But if you wish for a flavor you can add some drops. How to use, Moisten your toothbrush with a little water. Then dip the toothbrush into the mixture and then brush. Do not wash your mouth for 3-5 minutes after brushing your teeth thoroughly. Then rinse your mouth. After mixing the mixture well again with your brush again, brush teeth for the second time. The use of turmeric eliminates dental complications. It can also easily remove tooth decay. This hand remedy is very beneficial for any type of dental sensitivity.
by Kaushalaya De Silva
Photo source : Internet
377 Views