Kandy : An Iconic City with an Old World Charm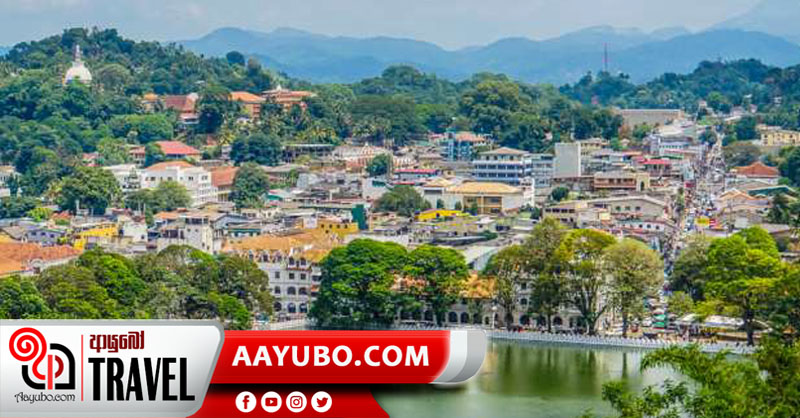 Sri Lanka is commonly reffered to as a paradise isle that is gifted with an abundance of natural resources and scenic views. Kandy; the second largest city of this beautiful island is located in the midst of moutain ranges and it is a renowned as "Senkadagalapura"; the last Kingdom of Sri Lanka. It is also the sacred site of the Temple of the Tooth Relic and this popular pilgrimage site is being visited by thousands of pilgrims and visitors who hail from several countries across the world.
Kandy is one of those favorite cities among the tourists and locals. In addition to the religious sites, it is a gifted city that is commonly known as a gateway to one of the most spectacular trian rides of Sri Lanka. It posseses a range of cultural exhibits and showcases the rich cultural heritage it is steeped in. If you are heading to Kandy from Colombo, you may take a direct taxi or a bus which might take roughly 3.5 hours or a trian from Colombo to Kandy which will only take around 2 .5 hours. There are some must visit places, if you make it to this beautiful city and we are certain that you will be amazed with its inherent spectacular beauty and the fascinating culture of the cultural capital of Sri Lanka.
The Temple of the Tooth is located in the heart of this city and it is one of the most significnat shrines in buddhism. Thousands of people visit this sacred site from all over the world and it is located in the royal palace complex of the last kingdom of Sri Lanka. It is undoubtedly a paradise for an art lover and you will come across the exquisite paintings and art when you visit this site. The Botanical Garden in Kandy too deserves mentioning and it is instilled with a wide range of plant species. It is an ideal pace for you to spend a relaxed time with your loved ones. If you walk along the streets of Kandy, you will come across some ancient colonial buildings and numerous vendors. You will not regrett taking a stroll around the serene lake located in the city and you will be amazed at this picteresque scene. You can also spot the giant Buddha Statue nestled among the hill tops of this city and you will get to see the panaromic view of the Kandy City if you reach this summit.

You can also visit the renowned Pinnawala Elelphant Orphange which is a breeding grpund for a number of wild asisan elephants. You will get to enjoy watching these majestic creatures play around, bathe and feeding them. The Knuckles Mountain range can be ited as a scenic toruist attaction and it is home for a number of peaks, streams, waterfalls and grasslands. It is unquestionably a treat for the lovers of nature. It doesn't stop there, you will not regrett adding visits to other specatcular places like the Hanthana mountain range, Kandy view point , Giragama tea plantations, the Commonwealth war cemetry and the Udawattakele Sanctuary, to your itinerary. If you are planning to spend your vacation in this fascinating isle in the Indian Ocean, don't forget to visit Kandy and we are sure that its very own serenity will leave you awe-struck.

By Mekhala Egodawele
Photo source : Internet
1139 Views