T20 World cup 2021 Watch live in action on SLFOLKS.com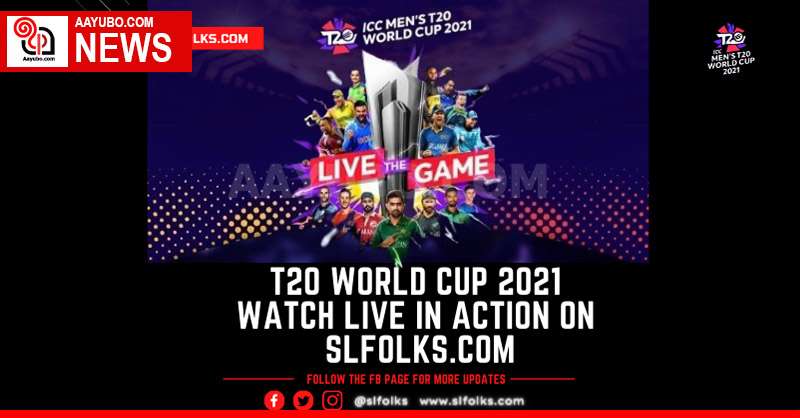 The line-up for the Super 12 stage of the ICC Men's T20 World Cup was completed by Sri Lanka, Scotland, Bangladesh, and Namibia. Sri Lanka and Bangladesh join England and the West Indies in a group that includes the defending ODI and T20I World Cup Champions. Scotland and Namibia are in Group 2, which also includes India and Pakistan.
A doubleheader in Group B will kick off the stage this afternoon (November 23, 2021). In the afternoon match, Australia will face South Africa, while in the evening match, the defending champions, the West Indies, will face England. On the 24th of October, the favorites, India, will face Pakistan in a crucial match.
Group A consists of India, Pakistan, New Zealand, Afghanistan, Scotland, and Namibia, while Group B includes Australia, England, West Indies, South Africa, Bangladesh, and Sri Lanka. Group B is virtually touted as the group of death, with some heavyweight teams clashing against each other.

Watch all the live games of 𝗧𝟮𝟬 𝗪𝗼𝗿𝗹𝗱 𝗰𝘂𝗽 𝟮𝟬𝟮𝟭 𝗼𝗻 𝗦𝗟𝗙𝗢𝗟𝗞𝗦.𝗖𝗢𝗠 >> https://bit.ly/3m6cS9i
For more updates Follow the FB page >> https://www.facebook.com/slfolks


The match begins every day 3.30 PM and 7.30 PM at local time SL
711 Views