Two people were seriously injured in an attack by a man who used a sharp weapon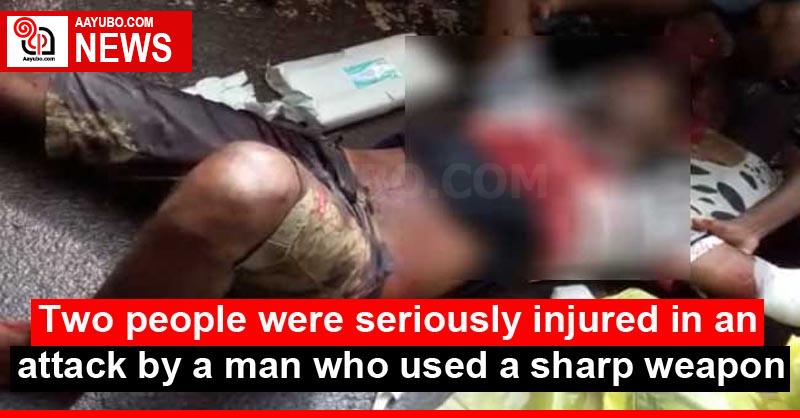 The victim, who's both arms had been hacked and almost completely severed, had started running along the road following the attack and had collapsed and fallen with nobody even attempting to assist him until the ambulance arrived, the reporter said.
Meanwhile the other victim had reportedly run towards police officers following the incident.
Later, officers from the Bandaragama Police station had arrived accompanied by an ambulance and provided initial treatment to the person who had collapsed on the road.
246 Views