Send children to school without fear : A request from doctors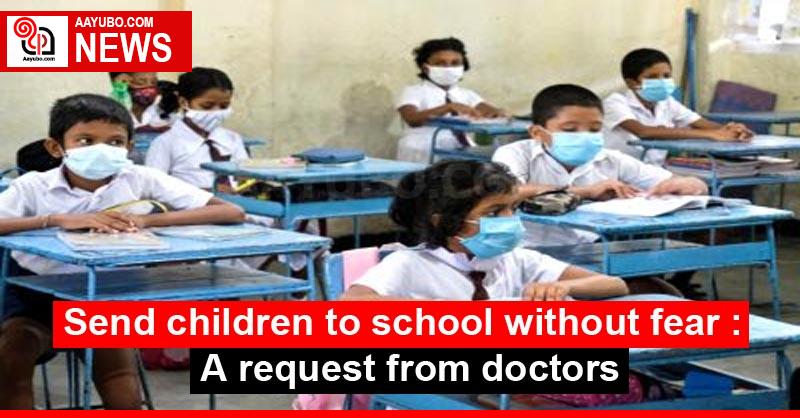 The health sector points out that parents are urged to take steps to send their children to school without undue fear by adopting health measures.
"Don't be afraid to send your children to school. The government has decided to start the primary section of all government schools in the country from tomorrow subject to all healthcare methods.
Meanwhile, the All Ceylon Inter-Provincial School Transport Association stated at a press conference today that it will not resume its duties tomorrow.
President of the All Ceylon Inter-Provincial School Children's Transport Services Association Mr. Ruwan Prasad, "We will definitely check whether the drivers and their assistants in the vehicles transporting school children have received both Covid vaccines.
242 Views