'Ratta' and Lahiru Weerasekara surrender to police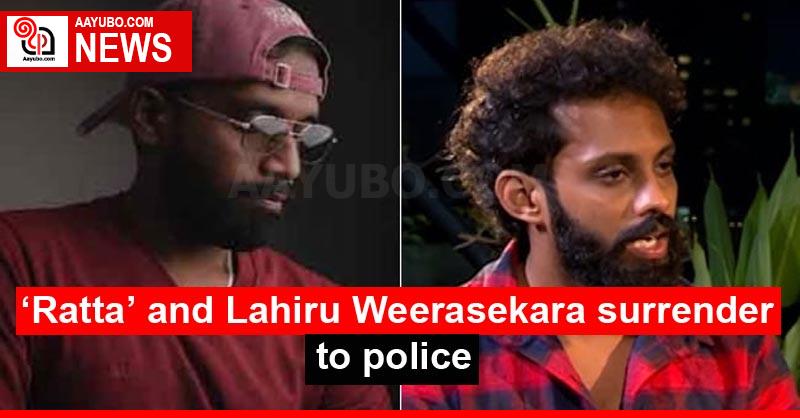 Seven people, including social activist and YouTube activist Rathindu Senaratne alias 'Ratta' and national organizer of 'Youth for Change' Lahiru Weerasekera, who were wanted in connection with the unrest in early June, were handed over to the Maradana Police today (22).

On June 17, the Colombo Fort Magistrate ordered the police to arrest nine suspects who had been involved in riots in Colombo Fort and Thalangama areas on June 9 and 10 and to produce them in court.

The case against the accused is scheduled to be heard on July 05.
23 Views