Powerful earthquake in Afghanistan leaves scores dead and wounded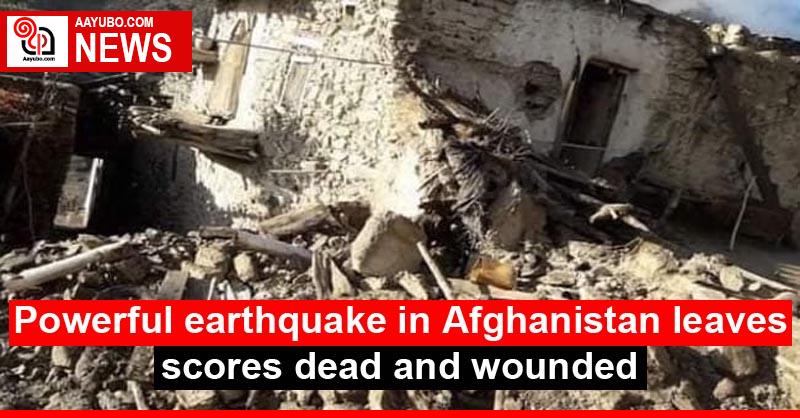 A powerful earthquake has killed at least 250 people and left scores injured in Afghanistan, a local official has told the BBC.

A local government official told the BBC the death toll of more than 250 was likely to rise, and that more than 150 others had been injured.

"Unfortunately, last night there was a severe earthquake in four districts of Paktika province, which killed and injured hundreds of our countrymen and destroyed dozens of houses," government spokesman Bilal Karimi tweeted.

The earthquake - which hit during the early hours as many people slept - was a magnitude 6.1 quake at a depth of some 51 km, according to the US Geological Survey.
24 Views