Pope calls for calm in Sri Lanka, authorities need to listen to people's aspirations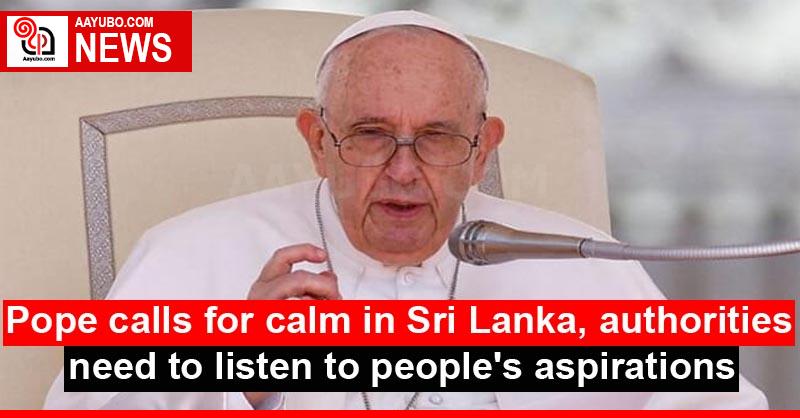 On Wednesday, Pope Francis called on the authorities to remain calm in Sri Lanka and to "listen to the aspirations of the people" as the island suffers from deadly violence and riots.

"I offer a special idea to the people of Sri Lanka, especially the youth, to mourn the recent social and economic challenges and problems in the country," he said at the end of his weekly.

Sri Lankan police have been ordered to launch an attack and use live ammunition to quell the riots, a senior official told AFP on Wednesday after the occasional arson attack on another night.

Eight people have been killed since Monday in frustration over the island's severe economic crisis, which has escalated into violence between supporters and opponents of President Gotabhaya Rajapakse, police say.
221 Views