PM says that Sri Lanka is organizing a loan assistance conference with three major lending countries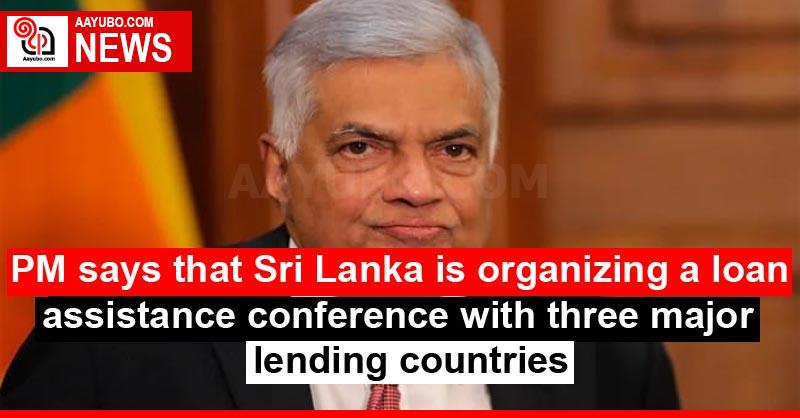 Prime Minister Ranil Wickremesinghe says a staff-level agreement with the International Monetary Fund (IMF) and the programme for a bailout package would be finalized by the end of July.

PM Wickremesinghe met with the visiting IMF delegates who arrived on the island for talks on a bailout programme as Sri Lanka is battling its worst financial crisis since independence in 1948. PM Wickremesinghe also said the framework for Sri Lanka's debt restructuring is expected to be finalized by the end of July following discussions with the financial and legal advisory firms Lazard Ltd. and Clifford Chance LLP.

Speaking further, the Premier said three high ranking officials of the Indian government are scheduled to arrive in Sri Lanka tomorrow (June 23) for discussions regarding the loans offered to the island nations in the future.

Speaking further, the Premier went on to point out that the Ceylon Petroleum Corporation is USD 700 million in debt and that no country or organisation in the world is willing to provide fuel to Sri Lanka as a result.

Speaking further, the Premier said Sri Lanka has plans to organise a credit aid conference which will be led by India, Japan and China – the main lending countries of the island nation.
28 Views