I'm better at bringing in dollars than taking loans - Dhammika Perera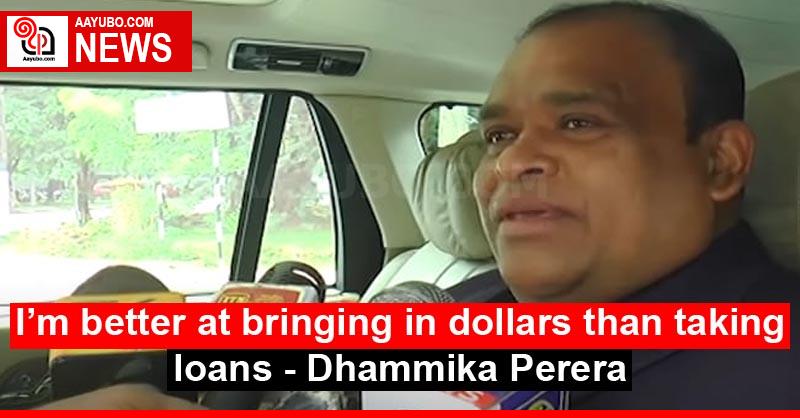 Businessman Dhammika, who was sworn in as a Member of Parliament this morning, says he is better at bringing dollars than borrowing.

Speaking to the media, MP Perera said that plans to bring foreign exchange into the country would be revealed within two weeks.

Regarding his decision to come to Parliament, MP Perera expressed confidence that a solution would be found to the crisis in his new post.

Responding to a question regarding his appointment as a Minister, the Member of Parliament said that he would do his utmost to contribute to the Ministry to which he was assigned.

He said he was looking forward to the potential for investment, recalling his time as chairman of the Board of Investment (BOI) during the Civil War and pledging to create more jobs in the country.
38 Views