CBSL Chief says the economic situation will worsen if political stability is not achieved soon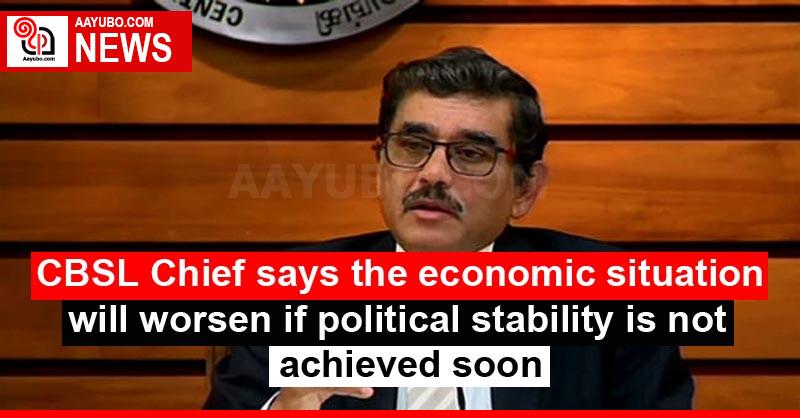 The Governor of the Central Bank of Sri Lanka (CBSL) Dr. Nandalal Weerasinghe says that the economic situation in the country will become much worse if political stability is not established soon.

The central bank chief said that they are hoping the present situation can be resolved in a constitutional manner and democratically as soon as possible without any further delay and establish political stability. "As the Central Bank, we have to state that if such a stable condition cannot be achieved within a very short period of time, the existing situation would worsen further," he said.

"We the central bank hope there will be political stability sooner and as a result we will be able to get back to our normal policies implementing so that we can at least find some foreign exchange to address these current shortages of essentials."

Responding to a question, he said that when he assumed duties one month ago his personal expectation was that the situation would stabilize within two weeks and then they would be able to continue their economic programme successfully.
235 Views