10 Sri Lankans arrested in India for smuggling gold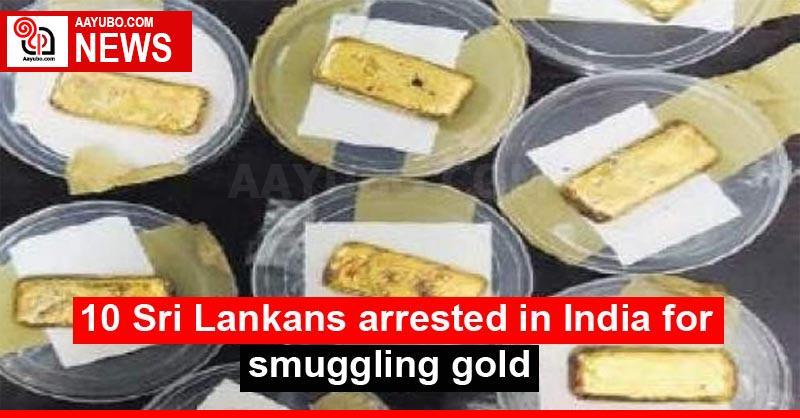 Indian customs officials have arrested two Sri Lankan men and eight women for smuggling gold at the airport, officials said on Monday.
After a thorough investigation, the officers found that the 10 suspects were hiding the gold in their bodies in the form of a paste worth over Rs. 10 million.
The hunters are conducting further investigations to identify the Bangalore handlers.
Further questioning of the accused is to find the source and nab the entire gold smuggling gang.
218 Views