Lebanon Explosion : Slight damages to SL embassy, 4000 injured, 78 killed so far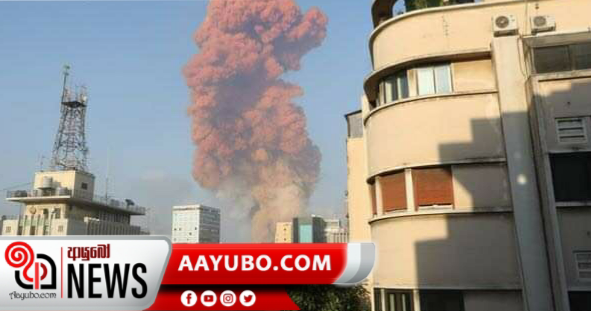 A large explosion occured in the port area of Lebanese capital, Beirut , killing atleast 78 and injuring many.
The Sri Lanka's Ambassador to Lebanon stated that owing to the said explosion, the Sri Lankan Embassy located 10km away from the site where the explosion occured in Beirut, was slightly damaged.
Moreover, only 1 Sri Lankan is reported to have been wounded in the explosion.
Lebanon's Prime Minister stated that an investigation will be carried out on about 2,750 tons of the explosive ammonium nitrate, stored at a warehouse for six years without safety measures.
Lebanon's health minister stated that the residents who are able to leave the city should,as the harmful materials in the air can have long term fatal effects.
888 Views