A Sri Lankan who has been vaccinated with Pfizer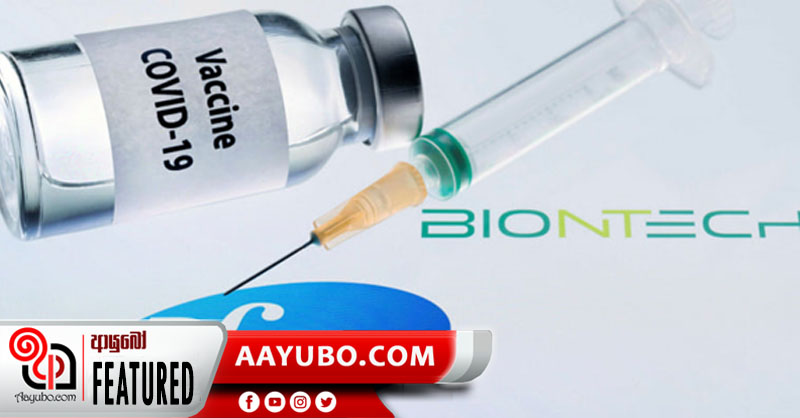 "We must continue to wash our hands and put on masks" A Sri Lankan doctor living in Britain says he is fortunate to be among the first recipients of the vaccine developed to combat Covid-19, adding that it will be a great help in furthering the lives of his patients.
A 91 - year - old grandmother living in the UK became the first person in the world to receive the Pfizer Covid - 19 vaccine as part of a large - scale vaccination drive launched by Britain on Tuesday (December 08). She was vaccinated at 6:31 a.m. Greenwich Time. Dr. Prem Premachandran, a specialist at Frimley Park Hospital in Surrey, South England, received the vaccine at 8am on the same day. He was the first person to be vaccinated at that hospital. He may have been the first Sri Lankan to be vaccinated against the corona virus. Born in Jaffna, Dr. Prem Premachandran has lived in the UK for 24 years. "It's like a fever vaccine. I have not felt any change, so far no side effects. I went to work today too." He was speaking to the BBC a day after receiving the vaccine.

"I don't know what the outcome will be because this is the first vaccine." Side effects When asked how safe it is to get such a vaccine in the first place, Dr. Prim Premachandran, a specialist, said that it was a vaccine that was properly developed after many tests. He added that no side effects have been reported so far. Meanwhile, British health officials announced on Thursday (December 10) that people with severe allergies to food, drugs or vaccines should avoid the Pfizer / BioNTech vaccine. The warning was issued by the British Health Products Control Agency after two British health workers who had been vaccinated developed allergies. Both of them developed allergies after receiving the new vaccine but are recovering after treatment.
by Kaushalya De Silva
Photo source : Internet
727 Views