Traditional Yule log for christmas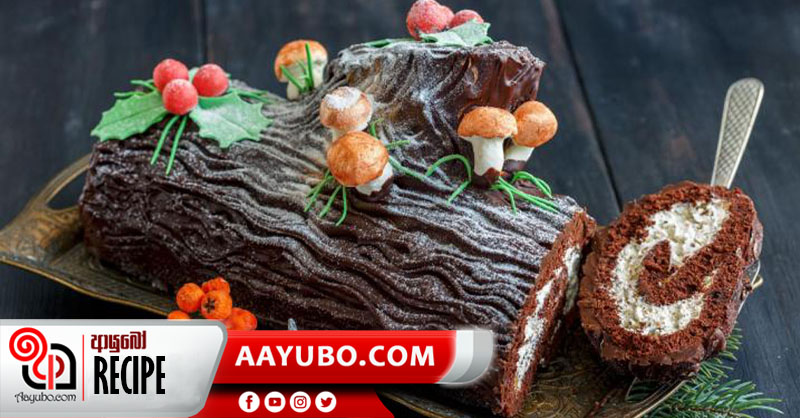 Yule log is a traditional dessert, served in Christmas. With just a few days to go for christmas. Unlike in other years, this year you will not be able to celebrate with your friends, but you will have the opportunity to celebrate with your family.
What you need,
- Five eggs
- 250 grams of sugar
- 250 grams of flour
- Vanilla or chocolate Essence for taste.
- Three tablespoons of cocoa powder
- 100 grams of chocolate chips
- Two tablespoons of baking powder For Icing,
- 200 grams of butter
- 400 grams of icing sugar
- Teaspoon of vanilla
- Two tablespoons of cocoa powder
How to make,
First put the sugar and eggs in a bowl and stir well. Then mix the flour baking powder and chocolate powder and whisk well. Now add the sifted flour to the above beaten sugar mixture and stir. Add the essence to the vanilla or chocolate. Take a Swiss roll tray and spread butter on it and put the above mixture on it. Preheat the oven for 175-180 degrees Celsius for about ten minutes, then place in the tray with the cake mixture and bake for another 20 to 25 minutes. Then remove the cake and let it dry. Now the icing should be prepared.

Add butter, icing sugar, vanilla and cocoa powder in the above proportions and mix well. Then take the cake out of the heat and cover it with greaseproof paper and spread icing on it. Now roll the cake. Slightly press on both sides and place in the refrigerator. After a while, take it out again and cut it into pieces and shape it into a U-log shape. Sprinkle some pre made icing on it and draw lines with using a toothpick or a fork. Sprinkle it with a little chocolate chips on top. You can decorate the cake with a few ivy leaves as well if you like.
by Kaushalya De Silva
Photo source : Internet
631 Views