Strawberry Cheesecake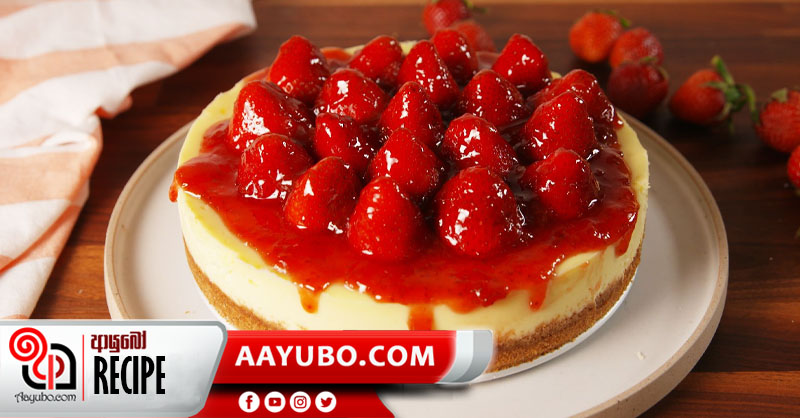 This Easy Strawberry Cheesecake is delightful. And its a great treat to make for christmas when your loved ones are around. This cake is so light and fresh that you'll love it.
What you need,
- 250 grams of nice biscuits
- 100 grams of butter
- A Teaspoon of vanilla
- 600 grams of cheese
- 100 grams of icing sugar
- 200 ml of double cream To decorate,
- 400 gram packet of strawberries
- 25 grams of icing sugar
- 4 tablespoons of water

How to make,
First take a saucepan and put butter in it and melt it in the pan. Then take the biscuits and put them in a bag and grind with a rolling pin. Or you can blender it and take as well. Then take the cheesecake tray and put the crushed biscuits in it and put the melted butter on top. Now press the biscuits well and keep them in the fridge for about twenty minutes. Then put the cream cheese and icing sugar in a bowl and stir. Add vanilla too. Then add the double cream and mix well. Now take the biscuit mixture out of the fridge and add the cream and stir. Leave this in the fridge overnight. Now next day take the strawberry packet and mix it with icing sugar and water which is taken for decorations and blend it into pieces. Pour it over the bowl with the biscuits. Now you can taste this Strawberry Cheesecake.
by Kaushalya De Silva
Photo source : Internet
702 Views