Marbled Chocolate and Vanilla Ring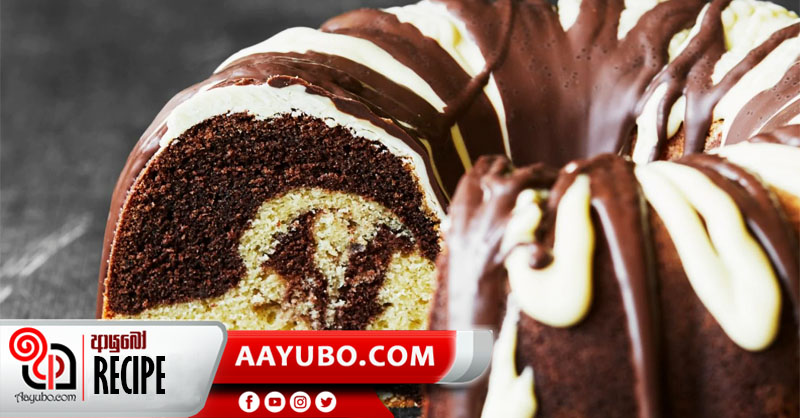 The Marbled Chocolate and Vanilla Ring is a creamy vanilla cake with an indulgent chocolate sponge to it. Here's the recipe to enjoy with your family, friends' and loved ones on a lovely note to start this year!
Prep: 20 minutes, plus cooling
Servings: 12
Cooking: 45-50 minutes
Difficulty level: Medium
Ingredients:
- Oil or melted butter for greasing
- 175g of plain flour
- 1 tbsp. of baking powder
- 175g of unsalted butter, softened
- 175g of caster sugar
- 3 eggs, beaten
- 2 tbsp. of cocoa powder
- 2 tbsp of milk
- 1 tsp of vanilla extract
- Icing sugar, for dusting
Method:
Step 1
Preheat the oven to 160 °Celsius. Grease a 1.5 litre/2.5-pint ring cake tin, preferably a non-stick or finely line it with baking paper.
Step 2
Sift the flour and baking powder into a mixing bowl and add the butter, caster sugar and eggs. Beat well until it is smooth. Then transfer half the mixture into a separate bowl.
Step 3
Mix the cocoa powder with the milk and stir into one bowl of mixture. Then, add the vanilla extract to the other bowl and mix evenly. Then spoon alternate tablespoons of the two mixtures into the prepared ring shape tin and lightly swirl with a palette knife for a marbled effect.

Step 4
Finally, bake it in the preheated oven for 40-45 minutes, or until risen, firm and golden brown. Then, leave it to cool in the tray for 10 minutes and turn it out onto a wired rack to cool completely. For final touches, while the cookies are still warm, dust some icing sugar over and scrumptiously enjoy!
*Note: Marbling produces maximum impact for minimum effort, therefore, for better results, don't be too heavy-handed when swirling the mixtures together and help keep a nice contrast to it.
by Neluka Panabokke
Photo source : Internet
654 Views