Double Chocolate swirls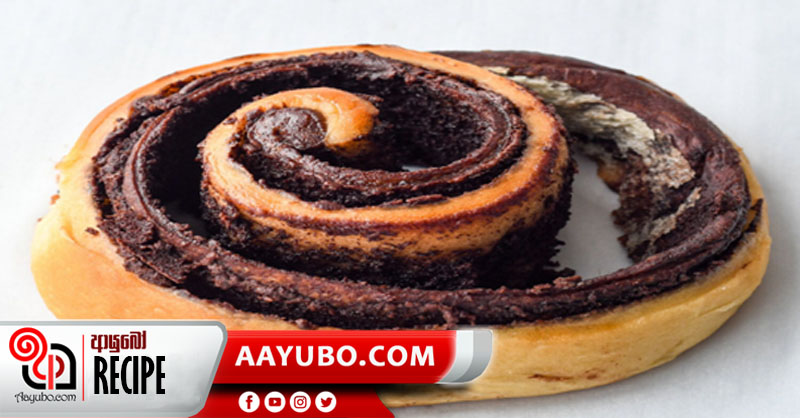 Prep: 40 minutes, plus cooling and 1 ½ -2 hours standing
Servings: 24
Cooking: 15-20 minutes
Difficulty level: Medium
Ingredients:
- 600g of white flour, plus extra for dusting
- 7g of dried yeast
- 115g of caster sugar
- ½ tsp. of salt
- 1 tsp. of ground cinnamon
- 85g of unsalted butter
- 2 large eggs, beaten, plus extra for glazing
- 300ml of milk
- Oil, for greasing
Filling
- 6 tbsp. of chocolate hazelnut spread
- 200g of milk chocolate, chopped
Method:
Step 1
Add the flour, yeast, sugar, salt and cinnamon into a mixing bowl and mix together.
Step 2
Melt the butter in a heatproof bowl set over a saucepan of gently simmering water. Then leave it to cool slightly and whisk in the eggs and milk. Pour into the flour mixture and mix thoroughly until a soft dough is formed.
Step 3
Turn out the dough onto a floured work surface and knead for 10 minutes until it is smooth. Then, put into a large floured bowl, covered with a cling film and leave it to rest or stand in a warm place for 1 ½ -2 hours.

Step 4
When you are ready to make the buns, take the dough from the bowl and knock back. Then preheat the oven to 220C and lightly oil two baking trays.
Step 5
Divide the dough into four pieces and roll out each piece into a 1 inch thick rectangle. Spread each rectangle with some of the chocolate hazelnut spread and scatter over a little chopped chocolate. Roll up each piece from one of the long edges, then cut into six pieces. Place each swirl cut side down on one of the prepared trays and brush with the beaten egg. Finally, bake the swirls in a preheated oven for 12-15 minutes until golden brown.
Serve Warm!
by Neluka Panabokke
Photo source : Internet
713 Views