Coconut Lamingtons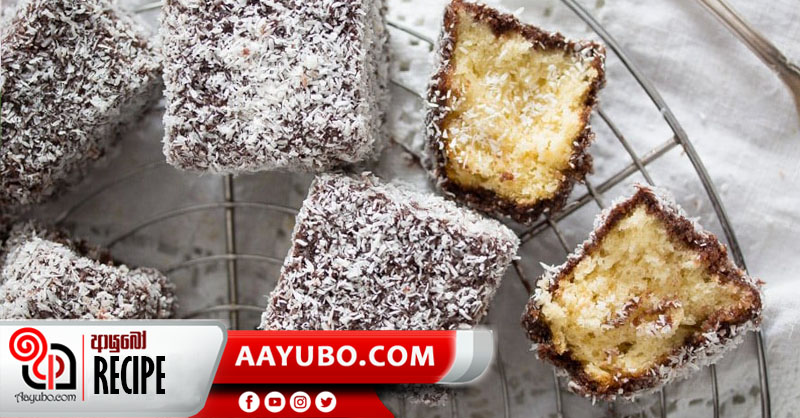 A Coconut Lamington is an Australian butter or sponge cake which is coated in chocolate and finally rolled over a layer of coconut. Here's the recipe to a delicate chocolate sensation to everyone out there!
Prep: 30 minutes
Servings: 16
Cooking: 30-35 minutes
Ingredients:
- Oil or melted butter
- 175g of plain flour
- 1 tbsp of baking powder
- 175g of unsalted butter
- 175g of caster sugar
- 3 eggs, beaten
- 1 tsp of vanilla extract
- 2 tbsp of milk
- 2 tbsp of desiccated coconut
Frosting:
- 500g of icing sugar
- 40g of cocoa powder
- 85ml of boiling water
- 70g of unsalted butter, melted
- 250g of desiccated coconut
Method:
Step 1
Preheat the oven to 180 °Celsius. Grease a 23cm square cake tin and finely line it with baking paper.
Step 2
Sift the flour and baking powder into a mixing bowl and the butter, caster sugar, eggs and vanilla extract. Beat well until it is smooth and then stir in the milk and coconut.
Step 3
Spoon the mixture into a prepared tin and smooth the surface with a palette knife. Bake in the preheated oven for 30-35 minutes or until risen, firm and golden brown.
Step 4
Leave to cool in the tin for 10 minutes, then turn them out onto a wired rack and keep it to cool entirely. Firmly cut the cake into 16 squares with a sharp knife.
Step 5
Finally to prepare the frosting, sift the icing sugar and cocoa powder into a bowl. Then add the water and butter and stir until it is smooth. Spread out the coconut on a large plate. Dip each piece of cake into the frosting, holding it with two forks to coat evenly, the toss in the coconut until it is coated well on all sides. Place on a sheet of baking paper and leave to set.
By Neluka Panabokke
Photo source : Internet
327 Views