Grade 8 Life Skills : Public Services - Part 1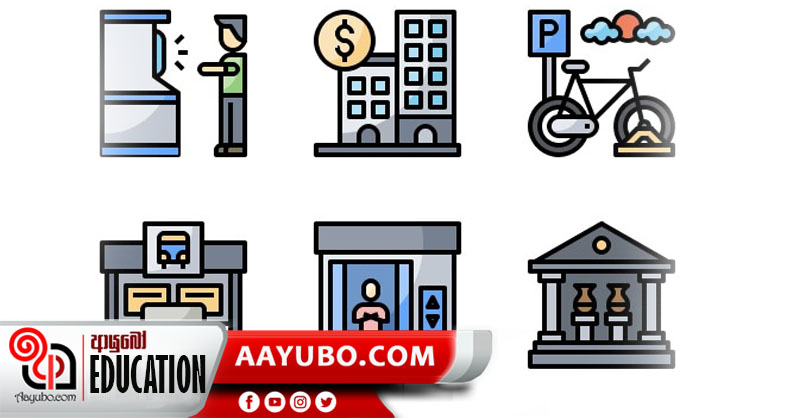 People enjoy a number of services in order to get their daily requirements fulfilled. Public services can be cited as the services provided by the government and the private sector. These services can be used by everyone in the society in common and they are being provided to uplift the living standards of the general public. Education, electricity, transportation, health, water supply, security, postal services and communication can be portrayed as some public service we use. Basically, public services are of three major types, when the means by which they are provided in taken into consideration.
1. Free Services.
2. Public Services provided by charging concessionary rates.
3. Public Services provided by charging a particular fee.
Why do we need Public Services?
Public Services are required to fulfill our daily chores and activities easily and uplift the living standards of the public. Moreover, services like transport, electricity and water cannot be obtained as individuals. Hence, public services are required to fulfill these needs. Public services are a means of supporting the people who hail from the low income groups. These services also help to build relationships among people and different regions. Through the provision of public services, major economic activities that are involved in production, distribution, marketing and etc. can be facilitated. Human right s can be safeguarded via the provision of public services as they satisfy the social needs of people and they also help to ensure that social justice and fairness are established.

How did public services evolve in Sri Lanka?
This can be traced back to the period which saw reign rule of several kings in the country. The kings who ruled Sri Lanka during the period of the Kingdoms of Anuradhapura and Polonnaruwa, had provided patronage and sponsored the construction of irrigation schemes, tanks, canals, hospitals, gardens and etc. in order to serve the people. For an instance, King Buddhadasa during the Anuradhapura era had appointed physicians for every cluster of ten villages in the kingdom. Moreover, there had been places that provide education that were based on the respective religious places during this time. Following the British colonization of the country, a series of services were provided with the pursuit of aiding commercial plantations, agriculture, administrations and security. Plantations, agriculture. It should be noted that during the rule of the British, they have provided services like transport banking services, postal and telecommunication services. We can still observe the railways and plantations they introduced and established in the country, up to date. Sri Lanka gained Independence in the year 1948 and Dr. C.W.W. Kannangara, renowned as the father of free education, introduced free education to the country and up-to-date it exists as a public services. Since then, the governments that ruled the country up to date have taken several measures to maintain and establish a number of public services and provide relief to the general public.
by Mekhala Egodawele
1087 Views